De Bethune celebrates the DB28's 10th anniversary by introducing a set of three watches in 2020. All three timepieces, all true to the DNA of the DB28, are interpretations of the same theme, independent of each other yet linked by their history, the work that went into them, the brand cues they reflect.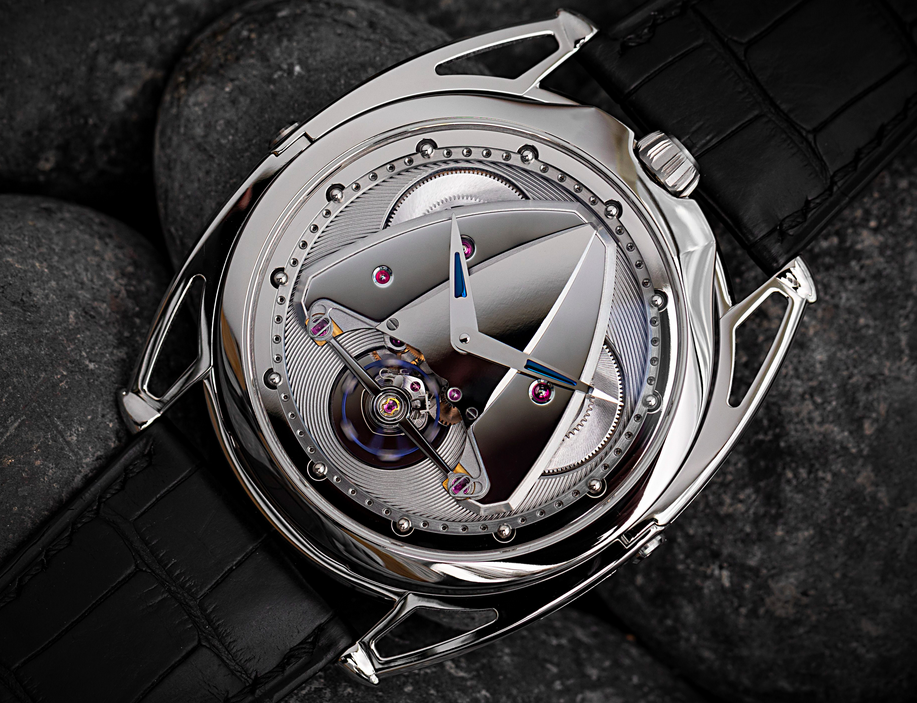 Key Highlights
To mark this important anniversary, De Bethune opens a fresh chapter in exploring a new universe: the realm of the ultra-thin. The DB28XP is an ideal of beauty, of elegance that expresses purity in its most absolute version.
It's about all the levels at which one experiences a timepiece, its layers, reliefs, the light playing with shadows and reflections. Cut from titanium, the watch reveals an architectural fusion of space, time and light that lingers long after the first glance.
A multitude of different shapes – hemispherical, concave, spherical, a sequence of microlight, satin, polished and blocked finishes… A continuous interplay of light and shadow reminiscent of the principles behind the hieroglyphics of ancient Egyptian civilisation.
The dial is entirely made of Microlight, which shakes off the dust of the conventional and offers a modern take on traditional guilloche technique. On this generous flat surface, the new technique takes on its full meaning and reinforces the structure. By playing with light and shadow, it adds depth and offers a more architectural and dynamic result. The watch as whole becomes more contemporary.
The delta-shaped main plate – a De Bethune hallmark – is finished to perfectly reflect ambient light. The metal surface is patiently polished until it becomes a true mirror, a process that takes up to three hours.
For telling time, no contrasting indexes, but little spheres polished like small satellites. They orbit a larger body, planet Earth, in the spirit of the solar system. A tone-on-tone pattern surrounds the central part of the elliptical dial, subtly revealing the movement's wheels.
For more information, visit the official Hour Glass website.